Leicozic SR2050 iem wireless ear monitor system 7 receivers professional monitor ear monitoring system Stage Recording Studio
There are 4 frequency range optional for this in-ear monitor system:
A, 572 Mhz – 603.5Mhz
B, 606Mhz – 614Mhz
C, 740.1Mhz – 771.6Mhz
D, 798.2 Mhz – 829.7Mhz (default one)
Can be use in most countries in the world. Please leave us a message which option do you choose. Otherwise, we will send you the default one band D.
Brand:original or none of logo
Feature:
LCD display shows clear working status
Low battery remind of bodypack receivers
Have a mout in the both side of the mechine, easy to setup.
Strong signal, UHF frequency
Digital tone key locking technology to avoid possible interference
40 preset channels separately by 4 groups, can be adjustable
Effective Distance: 150 Meter
Audio output: Mono
Package Include: Transmitter × 1 Bodypack receiver × 7 Earphone × 7 Antenna × 2 Cable Line × 4 Power Adapter × 1 User Manual × 1
Details images and specifacation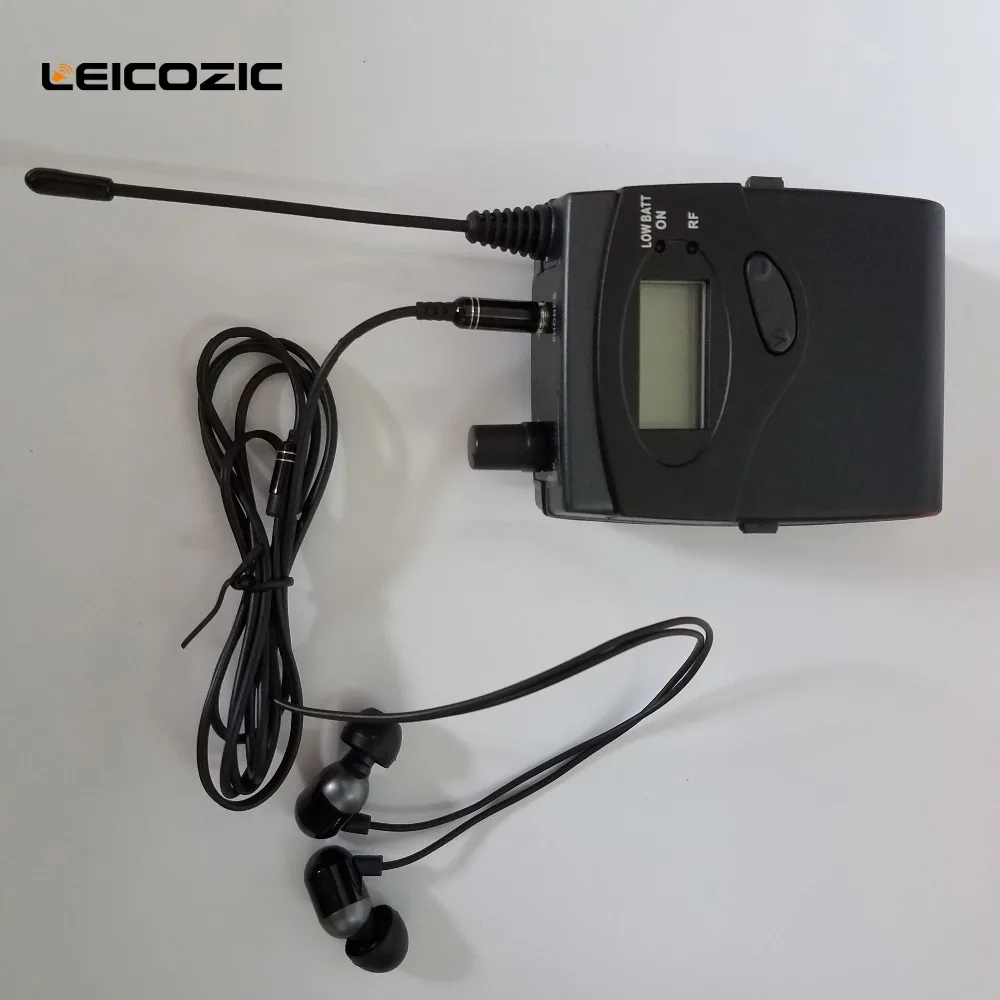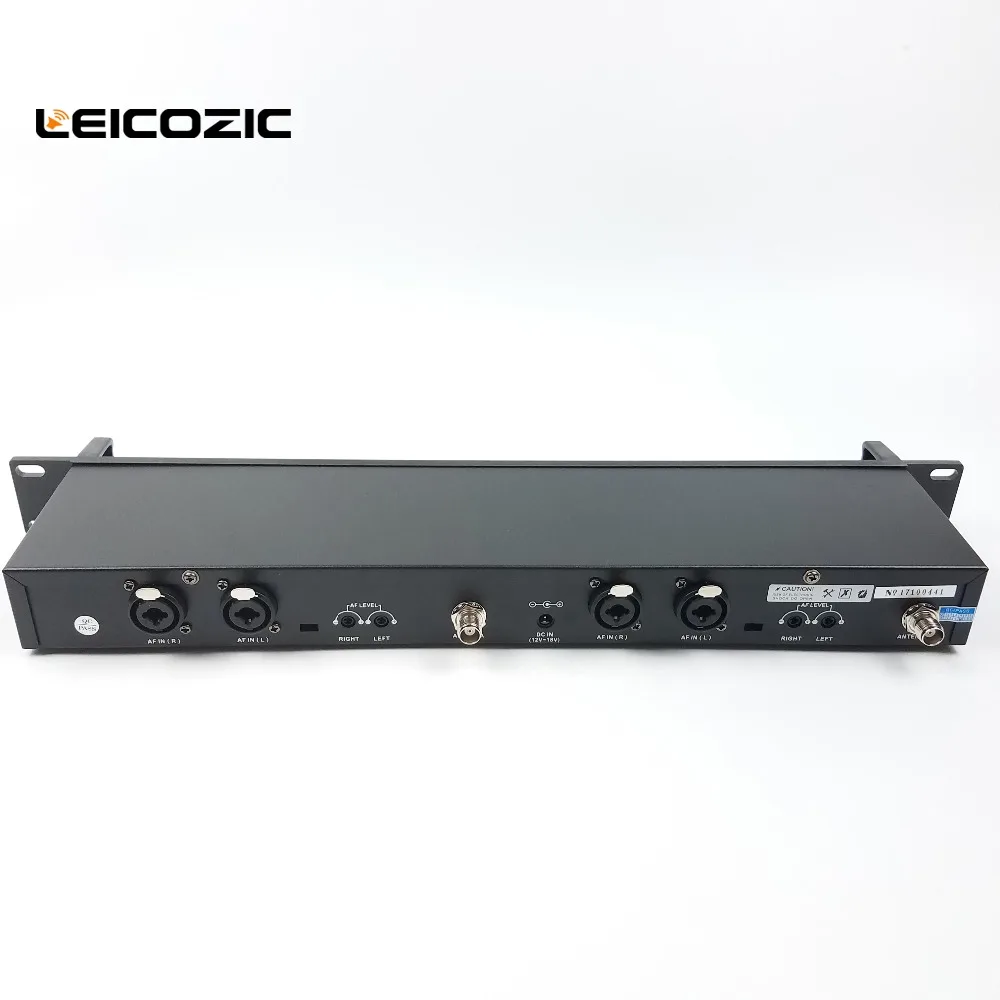 Specifactions and manual image
Our products includes- professional power amplifiers professional mixing console powered mixerdigital mixer professional wireless microfone Antenna Distributor wired microphone professional drum microphone kitprofessional speaker processors professional audio equalizers professional audio crossovers professional Graphic equalizers professional exciter professional audio feeback suppressorfeedback destroyerprofessional compressor&limiter& maximizer