Chord Hugo Portable Headphone Amplifier DSD DAC
Inputs: Optical TOSLink 24-bit/192kHz-capable
RCA coaxial input 24-bit/384kHz-capable
Driverless USB input 16-bit/48kHz-capable (designed for tablets/phones)
HD USB input 32-bit/384KHz and DSD128-capable (for computer/laptop playback see driver; details below) Technical specs: Advanced digital volume control
Crossfeed filter network
Battery powered for approximately 12 hours operation
Input, sample rate and volume level indication by colour-change LEDs
26K tap-length filter (more than double when compared to the QuteHD DAC)
Headphone output: 110dB SPL into a 300ohm headphone load
Output power – 1KHz 1V sinewave both channels driven 0.1% distortion
600 ohms 35mW
300 ohms 70mW
56 ohms 320mW
32 ohms 600mW
8 ohms 720mW
THD – 1KHz 3V output: 0.0005%
Dynamic Range: 120dB
Output impedance: 0.075 ohms
Damping factor > 100
Weight: 0.4KG
Dimensions: 100x20x132mm (WxHxD) Outputs: 2×3.5mm headphone jacks
1×6.35mm (1/4 inch) headphone jack
1X (pair) stereo RCA phono output Drivers: On a PC (vista, Windows 7 or 8) Hugo will playback music up to 384KHz and support both DSD64 and DSD128 but for this you must install the supplied driver which comes in the box and is also available on this product page.
For Apple Mac OS, iOS for iPhone/iPad and Android, no drivers are required and Hugo will work up to 384KHz and DSD64/128 if your playback software/app can support it.
Company Information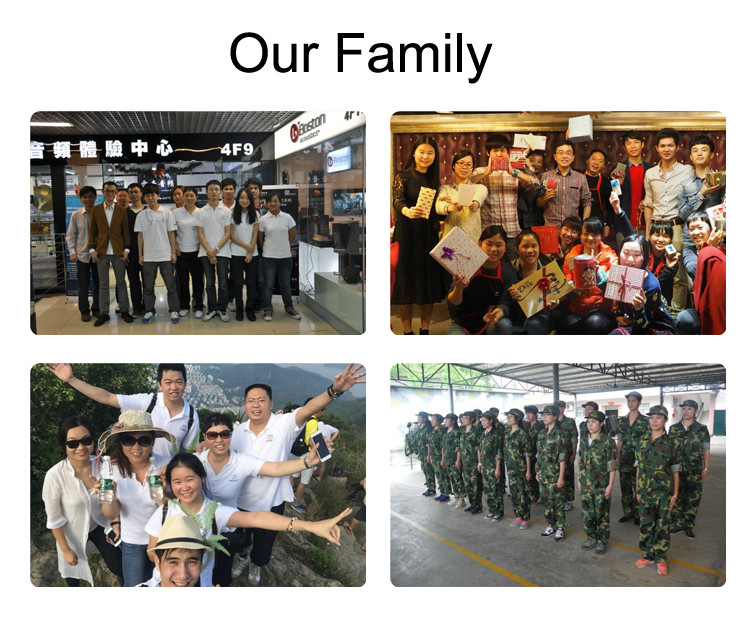 FAQ
1.Voltage
Can you change the voltage and plug?Our voltage is 110V or 220V,and our plug is EU,US or others.
Yes,we will change the voltage and plug according to your shipping address.
2.RMA
Hi seller,I bought one device from your shop before,but it is broken now under warranty,can you help me repair it?
Yes,please send the defective device or wrong device to our Chinese address(please contact our salesman).
Once we received it,we will send you the new replacement or refund immediately.
3.Warranty
I bought your product 7 years ago,but it's broken now,can you repair it?
Oh…Dear friend,our warranty is 1 year,would you like have a try of the newest one?
4.Shenzhen Shop
Hi,brother,I am going to Shenzhen,China,can I visit your shop?
Yes,my friend,welcome to our shop,and it would be better if you could inform us in advance,so I can prepare your expected products.
Shop address: 4F9,No.3018,Gume,Wanshang Electric City,Huaqiang north road,Futian zone.Shenzhen,China.
5.Free shipping
Hope you could read the FAQ before shopping.
If the weight of the parcel is less than 2KG,we will ship it to you via Singpore post or some other fast shipping methods.
If the weight of the parcel is more than 2KG,we will use shipping method according to your country,not 100% same as your choice.
6.Wholesale service
Dear friend,we want to buy your products in bulk,can you offer me wholesale price?
Of course,please leave us a message or send us an email,we will quote for you,email:sell(at)shenzhenaudio.com