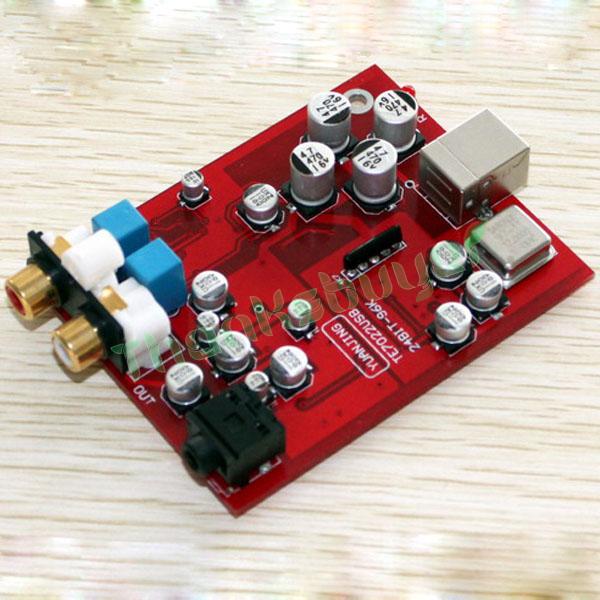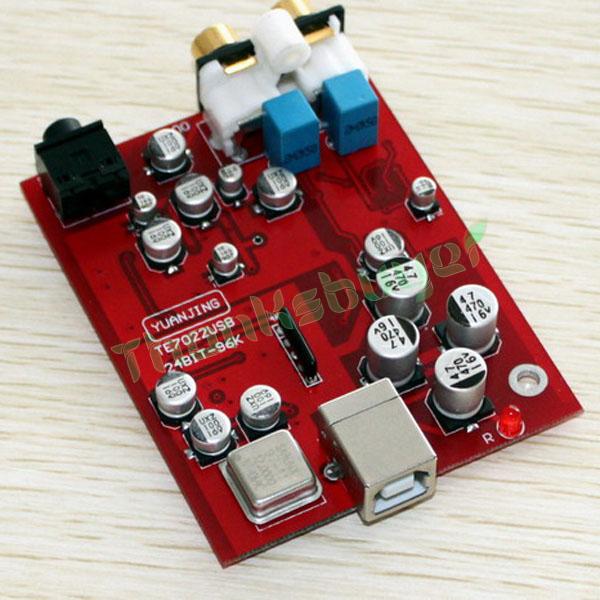 24 BIT 96K USB DAC Headset Amp TE7022+CS4398+OPA2132 Headphone Amplifier Board
Using TE7022 + CS4398 + OPA2132.
Functions:
– Support USB2.0
– Support 24BIT-96K audio output
– With RCA output,can be used as preamp
– With 3.5 headphone output, can drive 32 ohm headphones.
– Powered by USB, no need external power supply.
Package including:
– 1x 24 BIT 96K USB DAC Headset Amp TE7022+CS4398+OPA2132 Headphone Amplifier Board